Green Streets the Documentary
Media
We embrace the idea of "work-in-progress" as essential to collaboration with a social enterprise that cleans up distressed neighborhoods. We continually update our documentary work in order to connect with audiences as the story evolves, and to amplify its impact. Different documentary iterations speak to different stakeholders and help us understand them; they, in turn, provide feedback on our work and make it more effective.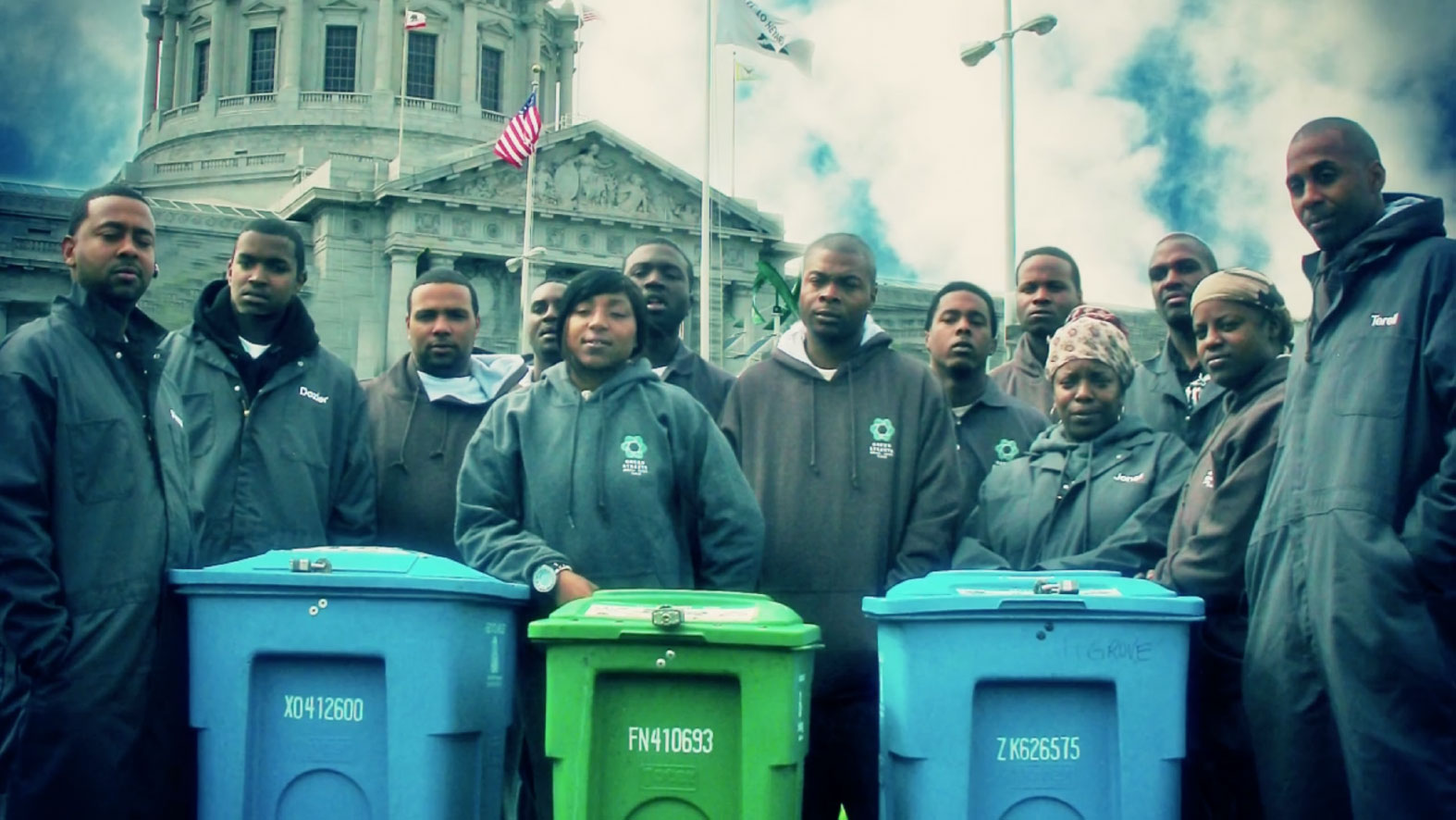 Vision
Can green enterprise revitalize America's most distressed communities?
In neighborhoods plagued by joblessness, drugs and turf conflicts, enterprising young men and women who used to think they were unemployable are becoming beacons of hope.
In 2010, Hayes Valley public housing resident Tyrone Mullins was 26 years old. Like many young Black men in the neighborhood, he'd been part of an ongoing turf-conflict and he'd done time in jail. He was jobless, and he was tired of the piles of garbage surrounding his home. Mullins and a friend said to their property manager, David Mauroff, "Give us a chance to earn money by cleaning up the neighborhood."
We're working closely with Tyrone and his peers to tell their stories, speak the truth about waste, and mobilize thousands of residents to recycle and compost for the first time. Unlike traditional documentaries that are filmed first, then edited, then shown, we continually film, edit and share an evolving story with residents, property managers, public officials and other stakeholders.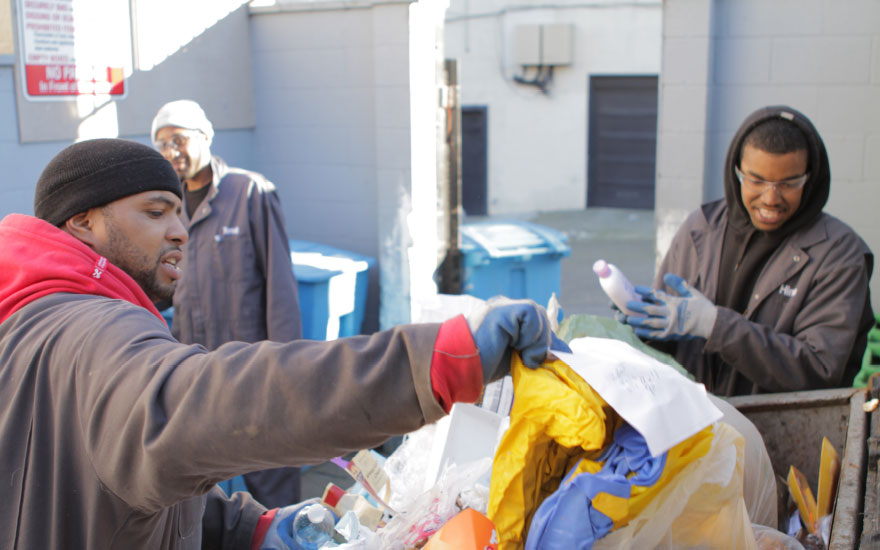 Our work secures contracts, creates jobs and reduces landfill waste. Each Green Streets worker recycles approximately 20,000 gallons of waste per month, and becomes a steward of his or her community.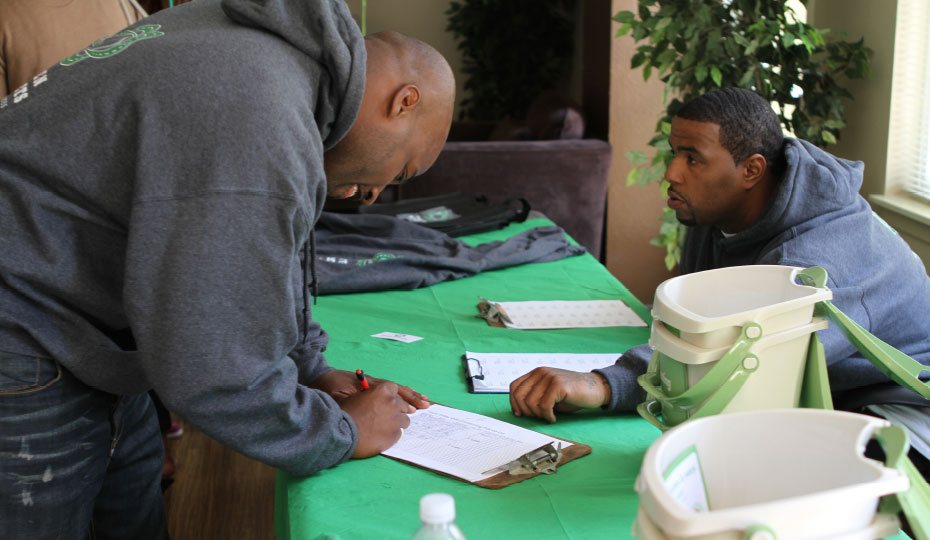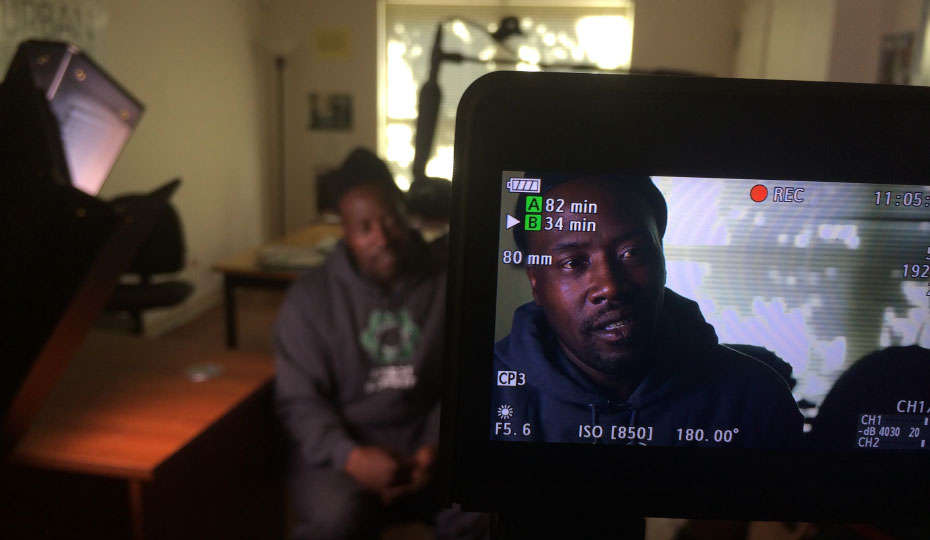 Partners
We engage a disparate array of stakeholders in screening footage and dialoguing, and collaborate with a close-knit group of workers to film, view, edit and showcase footage on an ongoing basis. These innovative partnerships have helped develop strategies for managing waste, communicating and living in neighborhoods riven by poverty, drugs, and turf warfare.