Community Engagement
Our film shows that green entrepreneurship can offer an effective solution to two seemingly disparate problems: widespread joblessness among inner-city residents of public housing, and the pressing need to reduce waste and green America's cities. By organizing screenings and discussions, we convened panelists and audiences across public housing, environmental and government sectors to ensure green entrepreneurship takes root in American inner cities.
Atlanta Circles of Influence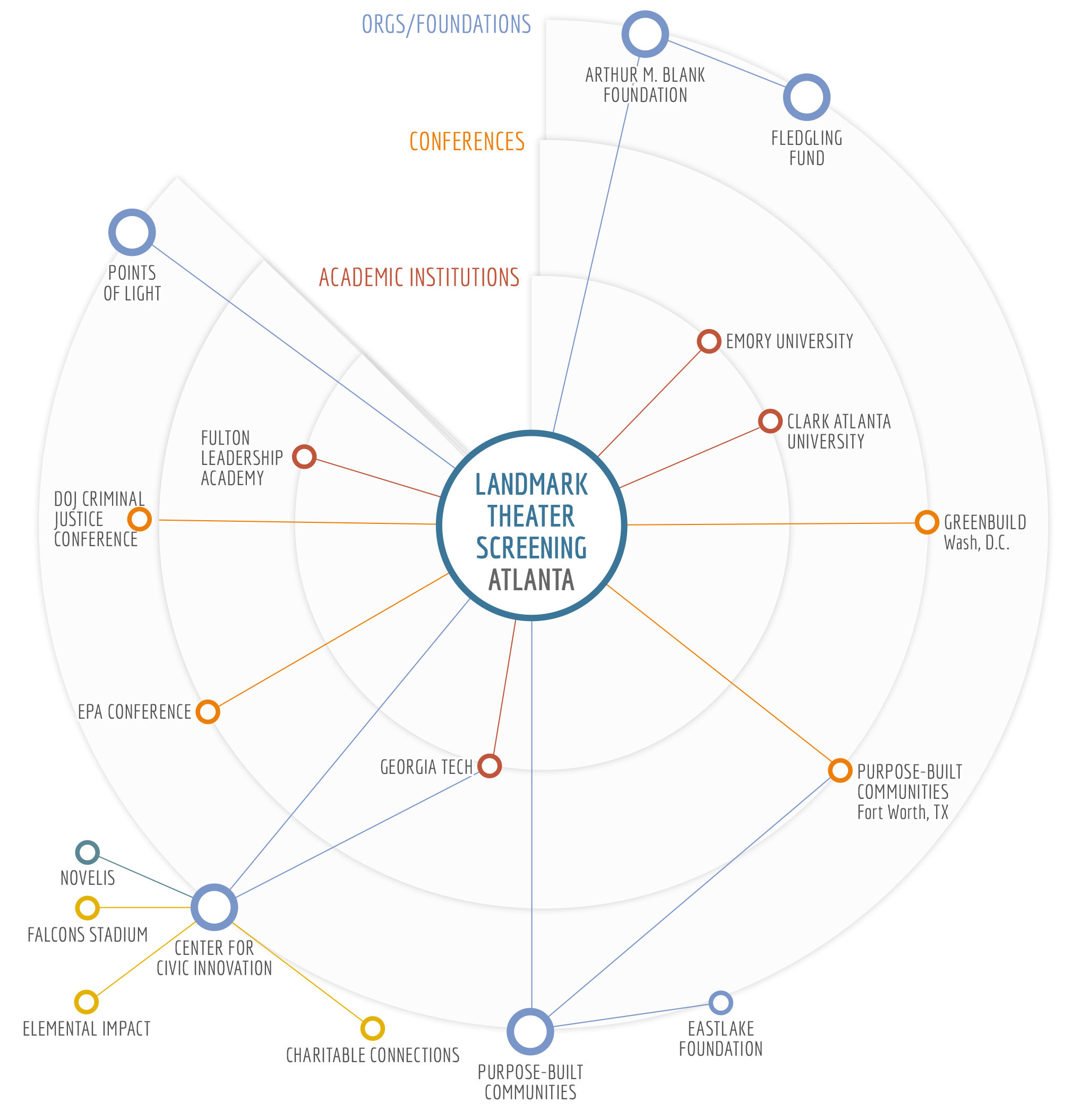 Vision
Citizen Film and Urban Strategies, a national nonprofit specializing in engaging affordable-housing authorities, residents and other stakeholders in improving neighborhood conditions, are organizing a film screening and discussion tour to show how Mullins' social venture functions, and to discover how similar entrepreneurial ventures could be launched across America.
We convened key leaders to view our film together and converse with one another about how to catalyze green entrepreneurship in Atlanta public housing. By convening disparate stakeholders, showing them our film and leading them in constructive dialogue, we aim to 1.) foster awareness of how green entrepreneurship can take hold in a distressed community. 2.) catalyze local, entrepreneurial approaches to environmentally responsible waste-management in urban core communities across America.
In Atlanta, Citizen Film director Sophie Constantinou, Green Streets founder Tyrone Mullins and Urban Strategies' Director of Social Entrepreneurship David Mauroff met with key affordable-housing property managers, resident-association leaders, public officials, entrepreneurs and other key workforce development and environmental policy stakeholders.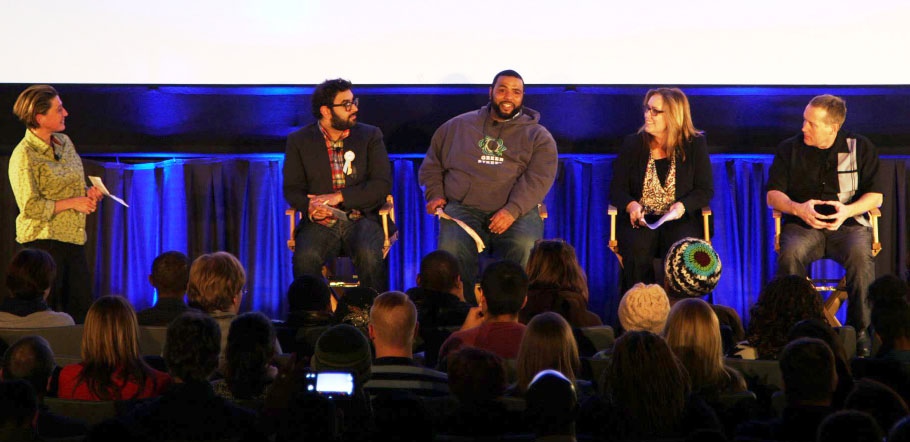 After showing them a short film that distills how Mullins' Green Streets venture came to be, how it works and how key stakeholders are contributing to its growth, the project leaders facilitated conversations about how to start similar ventures, taking local conditions into account.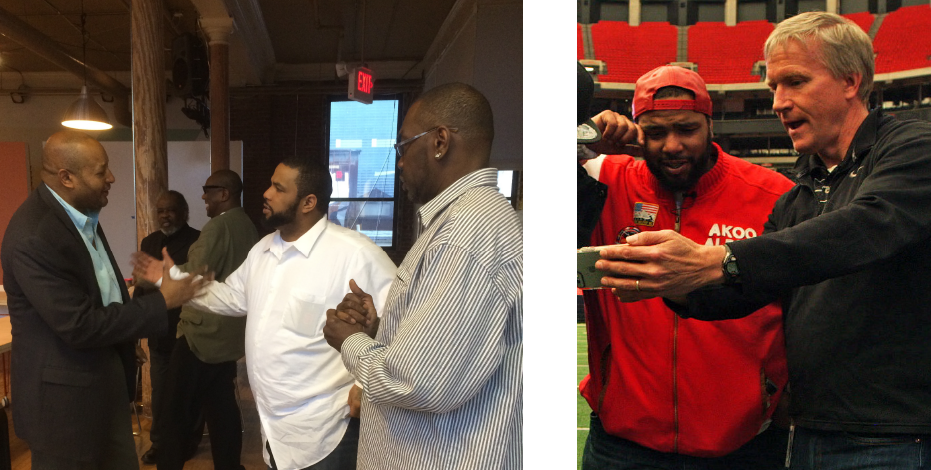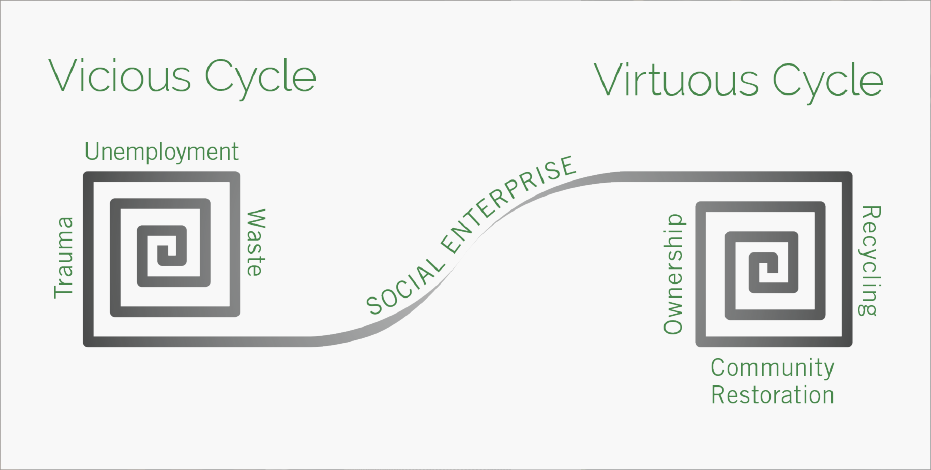 Partners
Working with the Arthur M. Blank Foundation and other Atlanta-based partners, we identified and convened local leaders, facilitating strategic partnerships to catalyze change.